Jonathan S. Dosik, MD
Principal Investigator
TKL Research, Inc.
Fair Lawn, New Jersey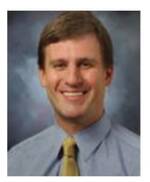 FightAcne.com: What is the background for this study?
Response: Bacterial biofilms are communities of bacteria that adhere to a wide variety of surfaces, held together by polymer matrices composed of polysaccharides, secreted proteins, and extracellular DNA.  Biofilms may penetrate into the sebum and act as an adhesive, promoting formation of microcomedones.  On the skin, bacteria adhere to the surface of the pilosebaceous unit, secreting a protective physical polysaccharide barrier which provides resistance to antimicrobial therapies. Resistance to conventional antimicrobial treatment is not only due to the physical barrier created by the rapidly established biofilm, but also the expression of hundreds of new proteins.  These proteins facilitate biofilm development by enabling bacterial surface attachment as well as clustering and secretion of extracellular polysaccharides.
Next Science, LLC. has developed acne cream products with formulations based on a material science approach which target both the biofilm and the bacteria entrenched within. This novel biofilm eradicating technology attacks biofilms in three ways:
Breaks the ionic bridges that hold the biofilm together,
Solubilizes the individual polymers, exposing the bacteria,
Directly kills bacteria by cell lysis.
Continue reading