FightAcne.com Interview with:
Dr. Emil A. Tanghetti. M.D.
Center for Dermatology and Laser Surgery
Sacramento, California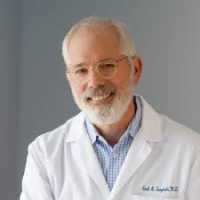 FightAcne.com: What is the background for this announcement?
Response: ARAZLOTM (tazarotene) Lotion, 0.045%, was approved by the U.S. Food and Drug Administration in December 2019 and is indicated for the topical treatment of acne vulgaris in patients nine years of age and older. This week, Ortho Dermatologics announced that ARAZLO is available commercially to healthcare professionals.


FightAcne.com: What are the main findings of your study? : Tanghetti EA, Kircik LH, Green LJ, et. Al. A Phase 2 multicenter, double-blind, randomized, vehicle controlled clinical study to compare the safety and efficacy of a novel tazarotene 0.045% lotion and tazarotene 0.1% cream in the treatment of moderate-to-severe acne vulgaris. J Drugs Dermatol. 2019;18(6):542-548

Response: In this Phase 2, head-to-head study, ARAZLO and Tazorac (tazarotene) Cream 0.1% showed similar treatment success rates and similar reductions in both inflammatory and non-inflammatory lesions over 12 weeks. While there were no significant differences in patient satisfaction or quality of life between the two treatments and both were well-tolerated, there were about double the number of treatment-related adverse events with Tazorac (5.6% with Tazorac vs. 2.9% with ARAZLO).
Additionally, ARAZLO was evaluated in two Phase 3 multicenter, randomized, double-blind, vehicle-controlled clinical trials in 1,614 patients with moderate to severe acne. In both Phase 3 studies, ARAZLO showed superiority to vehicle for all primary efficacy endpoints (p<.001). ARAZLO was also shown to be generally well-tolerated in the clinical study population.
In the topical retinoid world, consensus and head-to-head studies all have strongly suggested that tazarotene 0.1% cream and gel is the most potent retinoid in this space. However, irritation has always been a concern and has been one of the main impediments to widespread use. ARAZLO provides the same efficacy of tazarotene 0.1% cream with a significantly better tolerability profile.
Continue reading