FightAcne.com Interview with:
Emil Tanghetti, M.D., FAAD
Center for Dermatology and Laser Surgery
Sacramento, California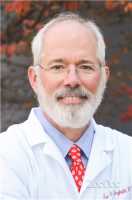 FightAcne.com: What is the background for this study? What are the main findings?
Response: This new tazarotene lotion is a game changer, by enhancing the delivery of the active drug with the polymeric lotion vehicle we are able to get efficacy that is similar to the higher concentration of tazarotene. This vehicle also permits the simultaneous delivery of emollients and humectants. Both these factors provide a much better tolerability profile than the older preparations. The main impediment in the past to using tazarotene was irritation. With this new formulation, this concern is no longer of paramount importance. This vehicle is cosmetically elegant and highly spreadable, which should make it an ideal product for the face, chest and back.
FightAcne.com: What should readers take away from your report?
Response: In essence this is a new drug which should provide enhanced efficacy and better tolerability for our acne patients with a highly spreadable aesthetically pleasing vehicle.
FightAcne.com: How does tazarotene, and specifically the lotion, differ from other acne medications? Would you comment on potential absorption/teratogenicity?
Response: It has always been know that tazarotene is the most effective topical retinoid in the marketplace. The tolerability issues were always an impediment to widespread use. The vehicle, with the enhanced delivery, should permit this drug to be the most effective topical retinoid, with a favorable tolerability profile. This will always be a Category X drug due to its FDA categorization. However, I am not aware of any cases of fetal malformation occurring with this agent when used topically. Additionally the lower concentration of tazarotene in this product we are still able to still deliver comparable efficacy and significantly enhanced tolerability.
FightAcne.com: What recommendations do you have for future research as a result of this work?
Response: Given tazarotene's efficacy for use in treating photodamaged skin and dyspigmentation, exploring this new formulation for those uses is certainly something that should be the target of future research.
Disclosures: Investigator for Ortho
Speaker/Consultant for Ortho, Galderma
Citation:
Tazarotene 0.045% Lotion for Once-Daily Treatment of Moderate-to-Severe Acne Vulgaris: Results from Two Phase 3 Trials
JDD January 2020 | Volume 19 | Issue 1 Published December 13, 2019
https://jddonline.com/articles/dermatology/S1545961620P0070X
[last-modified]
The information on FightAcne.com is provided for educational purposes only, and is in no way intended to diagnose, cure, or treat any medical or other condition. Always seek the advice of your physician or other qualified health and ask your doctor any questions you may have regarding a medical condition. In addition to all other limitations and disclaimers in this agreement, service provider and its third party providers disclaim any liability or loss in connection with the content provided on this website.