FightAcne.com Interview with:
Emil Tanghetti, M.D., FAAD
Center for Dermatology and Laser Surgery
Sacramento, California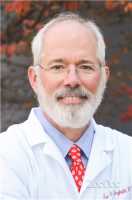 FightAcne.com: What is the background for this study? What are the main findings?
Response: This new tazarotene lotion is a game changer, by enhancing the delivery of the active drug with the polymeric lotion vehicle we are able to get efficacy that is similar to the higher concentration of tazarotene. This vehicle also permits the simultaneous delivery of emollients and humectants. Both these factors provide a much better tolerability profile than the older preparations. The main impediment in the past to using tazarotene was irritation. With this new formulation, this concern is no longer of paramount importance. This vehicle is cosmetically elegant and highly spreadable, which should make it an ideal product for the face, chest and back.
Continue reading