FightAcne.com Interview with:
Michael H. Gold, M.D. FAAD
Medical Director
Gold Skin Care Center
Tennessee Clinical Research Center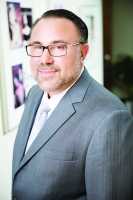 FightAcne.com: What is the background for this study?
Response: What is the background for this study? Acne is a very prevalent disease; in fact, it is the most common thing seen in dermatologists' offices across the country. We have not had a novel topical acne medication to treat both the inflammatory (papules and pustules) as well as the non-inflammatory acne (whiteheads and blackheads) for many years.

Clascoterone cream (1%) is that new breakthrough topical that we have been waiting for and has a unique mechanism of action in that it targets the androgen receptors in the skin. This unique treatment opportunity is the first new compound in over 40 years for dermatologists.
FightAcne.com: What are the main findings?
Response: The data from the clinical studies, and for the FDA approval, demonstrated its effectiveness in treating both the inflammatory and non-inflammatory forms of acne in patients 12 years or older. In the pivotal FDA trials, in which 1440 subjects were enrolled, the Clascoterone cream 1% showed statistical significance versus a placebo during the 12 week clinical trial. The drug was well tolerated with mild erythema (redness) being the most common adverse event. Of note, there are no restrictions on the type of acne being treated (mild, moderate, or severe) and there are no contraindications to using this topical therapy from its FDA approval.
FightAcne.com: What should readers take away from your report?
Response: This new topical, which will be called by the trade name Winlevi, gives dermatologists a new tool to use to improve the skin in patients suffering from acne vulgaris. It is very exciting to have this available.
FightAcne.com: What recommendations do you have for future research as a result of this work?
Response: Further research should be conducted to evaluate the benefits of Winlevi with other topical medications also approved for acne – will a combination approach make our patients better even faster. As well, one of the most discerning concerns, especially in skin of color patients, is what we call post-inflammatory hyperpigmentation, which is the splotchiness often seen after the active acne lesions resolve. We want to know if Winlevi will be of benefit here which could also be ground-breaking.
Disclosures: I was part of the pivotal trials for this drug and serve as a consultant to Cassiopea.
Citation:
Gold M. Clascoterone cream (1%) topical androgen receptor inhibitor for the treatment of acne in patients 12 years and older. Expert Rev Clin Immunol. 2021 Mar 5:1-8. doi: 10.1080/1744666X.2021.1894131. Epub ahead of print. PMID: 33616473.
The information on FightAcne.com is provided for educational purposes only, and is in no way intended to diagnose, cure, endorse or treat any medical or other condition. Always seek the advice of your physician or other qualified health and ask your doctor any questions you may have regarding a medical condition. In addition to all other limitations and disclaimers in this agreement, service provider and its third party providers disclaim any liability or loss in connection with the content provided on this website.