FightAcne.com Interview with:
Emil A. Tanghetti, MD
ARAZLO study investigator
Founder, Center for Dermatology and Laser Surgery
Sacramento, California

FightAcne.com: What is the background for this study? How does ARAZLO™ differ from other forms of retinoids?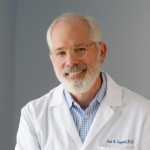 Dr. Tanghetti: Topical tazarotene 0.1% is approved for the treatment of acne vulgaris, though skin irritation and other skin reactions may limit use of some gel, foam, and cream formulations.1,2 Arazlo (tazarotene 0.045%) lotion was developed utilizing polymeric emulsion technology, allowing for rapid and uniform distribution of tazarotene, humectants, and moisturizers on the skin.1,2 This highly spreadable lotion formulation was developed to allow for more efficient delivery of tazarotene into dermal layers while reducing the potential for skin irritation.1,2
A phase 2 study and two phase 3 studies demonstrated the efficacy and safety of tarazarotene 0.045%.1
FightAcne.com: What are the main findings?
Dr. Tanghetti: In the two pooled phase 3 studies, lower dose tazarotene 0.045% lotion was more effective versus vehicle in the treatment of moderate-to-severe acne.1 In the phase 2 study, tazarotene 0.045% lotion had comparable efficacy but fewer TEAEs than tazarotene 0.1% cream.1
FightAcne.com: What should readers take away from your report?
Dr. Tanghetti: Overall, Arazlo is a viable treatment option, particularly for patients who have tolerability issues with other tazarotene formulations.1 The unique vehicle, which is a polymeric matrix, is new to dermatology. It permits the ingredients to remain separated and mix instantaneously on the skin when this matrix dissolves with the natural salts in the skin.1 It also highly spreadable, which makes it ideally suited for all areas where acne can present – from face to back.
FightAcne.com: What recommendations do you have for future research?
Dr. Tanghetti: Since this drug was studied extensively in women with adult acne, hopefully we can derive a better understanding about the agents that work best in this demographic. While this drug works well as a standalone agent, there are other topical products that are often used in combination, which will enhance the results. So combination studies with this tazarotene formulation and other acne therapeutics would be interesting.
Finally, in patients of color, hyperpigmentation from acne (PIH) is a problem. There is a great deal of data about the utility of tazarotene in treating PIH as well as mottled hyperpigmentation and lentigines associated with photodamage. It would be ideal to know more about the mechanism of action as well as the specifics about how this improvement occurs with this agent.
FightAcne.com: Any disclosures?
Investigator and consultant for Ortho Dermatologics.
References
Emil A Tanghetti, William Philip Werschler, Edward Lain, Hilary Baldwin, Ashlie M Caronia, et al. A New Tazarotene 0.045% Lotion Formulation for Moderate-to-Severe Acne: Efficacy and Safety in Phase 2 and Phase 3 Clinical Trials. JDD. vailable from: https://pubmed.ncbi.nlm.nih.gov/31985914/
Arazlo Prescribing Information. Bausch Health US, LLC. Available From: https://www.bauschhealth.com/portals/25/pdf/pi/arazlo-pi.pdf
Important Safety Information
What is ARAZLO?
ARAZLO™ (tazarotene) Lotion, 0.045% is a prescription medicine used on the skin (topical) to treat people 9 years of age and older with acne, which can include blackheads, whiteheads, and other pimples.
It is not known if ARAZLO is safe and effective in children under 9 years of age.
Important Safety Information
ARAZLO is for use on skin only. Do not use ARAZLO in your eyes, mouth, the corners of your nose, or vagina.
What is the most important information I should know about ARAZLO?
ARAZLO may cause birth defects if used during pregnancy.
You must not be pregnant when you start using ARAZLO or become pregnant during treatment.
Use effective birth control during treatment.
Stop using ARAZLO and tell your healthcare provider right away if you become pregnant during treatment.
Before using ARAZLO, tell your healthcare provider about all your medical conditions, including if you:
have eczema or any other skin problems.
are breastfeeding or plan to breastfeed. If you use ARAZLO while breastfeeding, use it for the shortest time needed. Do not apply ARAZLO directly to the nipple and surrounding area to avoid exposing your child to the medicine.
Tell your healthcare provider about all the medicines you take, including prescription and over-the-counter medicines, vitamins, and herbal supplements. Certain medicines can make your skin more sensitive to sunlight; ask your healthcare provider for a list of medicines if you are not sure.
Especially tell your healthcare provider about other products you use on your skin (such as benzoyl peroxide), including moisturizers, creams, lotions, or products that can dry out your skin.
What should I avoid while using ARAZLO?
You should avoid sunlamps, tanning beds, and ultraviolet light during treatment with ARAZLO.
Minimize exposure to sunlight; you could get severe sunburn.
If you have to be in the sunlight or are sensitive to sunlight, use a sunscreen with an SPF (sun protection factor) of 15 or more and wear protective clothing and a wide-brimmed hat to cover the treated areas.
Avoid using ARAZLO on skin with eczema or sunburned skin because it may cause severe irritation.
ARAZLO may cause side effects, including:
Skin irritation. ARAZLO may cause irritation including skin dryness, pain, redness, excessive flaking or peeling. If you develop these symptoms, your healthcare provider may tell you to use a moisturizer, adjust the dosing, or completely stop treatment with ARAZLO.
These are not all the possible side effects of ARAZLO. Call your doctor for medical advice about side effects. You may report side effects to Bausch Health US, LLC at 1-800-321-4576 or FDA at 1-800-FDA-1088.
Click here for full Prescribing Information, including Patient Information.
The information on FightAcne.com is provided for educational purposes only, and is in no way intended to diagnose, cure, or treat any medical or other condition. Always seek the advice of your physician or other qualified health and ask your doctor any questions you may have regarding a medical condition. In addition to all other limitations and disclaimers in this agreement, service provider and its third party providers disclaim any liability or loss in connection with the content provided on this website.