FightAcne.com Interview with:
John S. Barbieri, M.D., M.B.A.
University of Pennsylvania Perelman School of Medicine
Philadelphia
Now practicing at: Brigham and Women's Hospital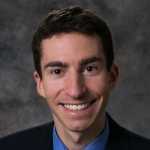 FightAcne.com: What is the background for this study?
Response: Nearly 50% of women experience acne in their 20s and 35% experience acne in their 30s. While several qualitative studies have examined acne in adolescence, the lived experience of adult female acne has not been explored in detail.

As a result, we conducted a series of semi-structured interviews among 50 adult women with acne to examine the lived experience of adult acne and its treatment.
FightAcne.com: What are the main findings?
Response: Adult women with acne described acne related concerns about their appearance that impacted their social, professional, and personal lives. Themes of depression, anxiety, and social isolation were common. Some described feeling that their acne made them appear younger or less profession, trustworthy, or qualified at work. Many described altering their behavior in their social or professional lives due to their acne. 

Successful treatment was considered to be having completely clear skin over time or a manageable number of blemishes. With respect to treatments, many participants expressed interest in non-antibiotic treatments for their acne. In addition, concerns about side-effects from isotretinoin were common, though those who had used isotretinoin found it to be highly effective. Some expressed frustration with finding a dermatologist with whom they felt comfortable and with identifying effective treatments for their acne.
FightAcne.com: What should readers take away from your report?
Response: Adult women with acne describe significant impacts on their lived experience, including concerns about appearance, mental and emotional health consequences, and disruption to their personal and professional lives. Acne should not be viewed as a cosmetic problem given these significant life impacts.
FightAcne.com: What recommendations do you have for future research as a result of this work?
Response: Participants in this survey expressed interest in comparative effectiveness research comparing antibiotic options with non-antibiotic options such as spironolactone. Future trials are needed to understand the optimal treatment approaches for women with acne.
No disclosures
Citation:
Barbieri JS, Fulton R, Neergaard R, Nelson MN, Barg FK, Margolis DJ. Patient Perspectives on the Lived Experience of Acne and Its Treatment Among Adult Women With Acne: A Qualitative Study. JAMA Dermatol. Published online July 28, 2021. doi:10.1001/jamadermatol.2021.2185
The information on FightAcne.com is provided for educational purposes only, and is in no way intended to diagnose, cure, or treat any medical or other condition. Always seek the advice of your physician or other qualified health and ask your doctor any questions you may have regarding a medical condition. In addition to all other limitations and disclaimers in this agreement, service provider and its third party providers disclaim any liability or loss in connection with the content provided on this website.