FightAcne.com Interview with:
Dr. Emil A. Tanghetti. M.D.
Center for Dermatology and Laser Surgery
Sacramento, California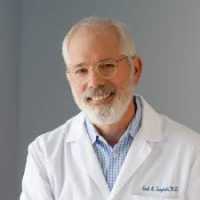 FightAcne.com: What is the background for this announcement?
Response: ARAZLOTM (tazarotene) Lotion, 0.045%, was approved by the U.S. Food and Drug Administration in December 2019 and is indicated for the topical treatment of acne vulgaris in patients nine years of age and older. This week, Ortho Dermatologics announced that ARAZLO is available commercially to healthcare professionals.


FightAcne.com: What are the main findings of your study? : Tanghetti EA, Kircik LH, Green LJ, et. Al. A Phase 2 multicenter, double-blind, randomized, vehicle controlled clinical study to compare the safety and efficacy of a novel tazarotene 0.045% lotion and tazarotene 0.1% cream in the treatment of moderate-to-severe acne vulgaris. J Drugs Dermatol. 2019;18(6):542-548

Response: In this Phase 2, head-to-head study, ARAZLO and Tazorac (tazarotene) Cream 0.1% showed similar treatment success rates and similar reductions in both inflammatory and non-inflammatory lesions over 12 weeks. While there were no significant differences in patient satisfaction or quality of life between the two treatments and both were well-tolerated, there were about double the number of treatment-related adverse events with Tazorac (5.6% with Tazorac vs. 2.9% with ARAZLO).
Additionally, ARAZLO was evaluated in two Phase 3 multicenter, randomized, double-blind, vehicle-controlled clinical trials in 1,614 patients with moderate to severe acne. In both Phase 3 studies, ARAZLO showed superiority to vehicle for all primary efficacy endpoints (p<.001). ARAZLO was also shown to be generally well-tolerated in the clinical study population.
In the topical retinoid world, consensus and head-to-head studies all have strongly suggested that tazarotene 0.1% cream and gel is the most potent retinoid in this space. However, irritation has always been a concern and has been one of the main impediments to widespread use. ARAZLO provides the same efficacy of tazarotene 0.1% cream with a significantly better tolerability profile.
FightAcne.com: How does ARAZLOTM differ from other acne medications or retinoids?
Response: ARAZLO is the first tazarotene acne treatment available in a lotion form, and has been shown to provide strong efficacy with favorable tolerability. While retinoids are highly effective in treating acne and are considered a cornerstone of topical therapy, a common perceived barrier to their use is that treatment with retinoids is associated with skin irritation, such as dryness, peeling and sensitivity. Phase 2 data indicates that ARAZLO provides the proven efficacy of Tazorac (tazarotene) Cream 0.1% in a more tolerable, once-daily lotion.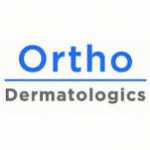 In my past studies to improve the tolerability of tazarotene cream, we found improvement in dryness and peeling by using a moisturizer first without any diminution in efficacy. This new formulation incorporates moisturization with a unique delivery system that simplifies application and dramatically improves tolerability. Studies of the vehicle alone show improvement of the barrier function of the skin with increased hydration
FightAcne.com: What should readers take away from your report? Are there special precautions acne patients should take when use ARAZLOTM
Response: ARAZLOTM (tazarotene) Lotion, 0.045%, is now commercially available to healthcare professionals in the U.S. and can be prescribed for use in patients as young as nine years old. ARAZLO is the first tazarotene acne treatment available in a lotion form, designed to provide strong efficacy with favorable tolerability. ARAZLO is contraindicated for women who are pregnant.
We now have a product in a hydrating vehicle that can provide the efficacy of tazarotene cream with a substantially improved tolerability profile.
Disclosures: Investigator for Ortho Dermatologics and speaker/consultant for Ortho Dermatologics and Galderma
The information on FightAcne.com is provided for educational purposes only, and is in no way intended to diagnose, cure, enodorse, or treat any medical or other condition. Always seek the advice of your physician or other qualified health and ask your doctor any questions you may have regarding a medical condition. In addition to all other limitations and disclaimers in this agreement, service provider and its third party providers disclaim any liability or loss in connection with the content provided on this website.