FightAcne.com Interview with:
Dr. Fran Cook-Bolden, MD
Diplomate of the American Board of Dermatology
Director of FCB Dermatology and Wellness, Cosmetic & Laser Surgery and
Clinical Assistant Professor, Weill Cornell, NY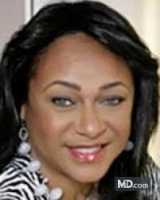 FightAcne.com: What is the background for this study? What are the main findings?
Response: Patients with skin of color have a higher risk of acne and inflammation-related complications, including post-inflammatory hyperpigmentation (PIH). Topical retinoids such as tazarotene treat acne in part by reducing inflammation. However, skin irritation and other skin reactions may limit the use of some tazarotene gel and cream formulations. A lower-dose tazarotene 0.045% lotion formulation (Arazlo™, Ortho Dermatologics) was recently developed to treat acne.
FightAcne.com: How does Tazarotene Cream differ from other medication groups for acne?
Response:To clarify, our results are on tazarotene lotion, not tazarotene cream. Tazarotene 0.045% lotion is the first lotion formulation of tazarotene, which was created using polymeric emulsion technology. The benefits of this new technology are that the lotion is highly spreadable, and it allows for more efficient delivery of tazarotene deep into the skin while reducing the potential for skin irritation. In a previous study, tazarotene 0.045% lotion had comparable efficacy to tazarotene 0.1% cream but with fewer side effects.