FightAcne.com Interview with:
John S. Barbieri, M.D., M.B.A.
Director, Advanced Acne Therapeutics Clinic
Department of Dermatology
Brigham and Women's Hospital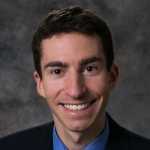 FightAcne.com: What is the background for this study?
Response: While spironolactone is an effective treatment for women with acne that can potentially reduce our reliance on oral antibiotics, concerns have been raised regarding whether spironolactone may be associated with increased risk of cancer, such as breast cancer. As a result, we performed a systematic review and meta-analysis to better understand whether spironolactone use is associated with increased cancer risk.