FightAcne.com Interview with:
Prof. Miriam Santer
Professor of Primary Care Research
Primary Care Research Centre
School of Primary Care, Population Sciences and Medical Education (PPM)
Faculty of Medicine
University of Southampton, Southampton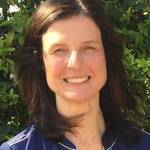 FightAcne.com: What is the background for this study?
Response: Spironolactone has been used for the treatment of acne in women for many years, but with surprisingly little evidence from randomised trials regarding its effectiveness. This lack of evidence meant that, although it was in some national prescribing guidelines, it wasn't in most guidelines, leading to uncertainty amongst prescribers and frustration for women trying to access this treatment.
Continue reading