FightAcne.com Interview with:
Melissa Nickles BA
University of Illinois at Chicago College of Medicine
Chicago, IL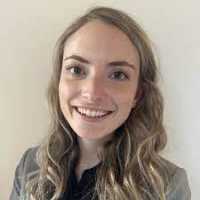 FightAcne.com: What is the background for this study?
Response: In today's age, social media is becoming a growing force on our daily lives. This impacts healthcare in numerous ways. Many patients obtain health information, either knowingly or unknowingly, from social media. Teenageers are particularly vulnerable to misinformation on social media. Given the prevalence of health information provided on social media, oftentimes from non-professional sources, we chose to evaluate recommendations for acne therapies on YouTube.
FightAcne.com: What are the main findings?
Response: We evaluated the top 100 most popular acne treatment videos on YouTube and found that 65.6% of videos featured a patient perspective/blogger, while only 14.6% featured a dermatologist. Videos featuring dermatologists were the most likely to contain Class A treatment recommendations compared to videos featuring non-dermatologists.
FightAcne.com: What should readers take away from your report?
Response: We hope that readers begin to be wary of medical advice given on social media and seek out sources provided by physicians. YouTube appears to be inundated with bloggers giving advice on how to treat acne. Readers should understand that oftentimes these recommendations are not evidence-based and the best way to treat acne is to visit a dermatologist.
FightAcne.com: What recommendations do you have for future research as a result of this work?
Response: Future research should continue to evaluate the source and quality of dermatological health information on social media and explore how this impacts patients' disease and treatment perceptions.
No disclosures
Citation:
Melissa A. Nickles, Andrea M. Rustad, Nonye N. Ogbuefi, Jenna E. McKenney, Molly Stout,
What's Being Recommended to Patients on Social Media? A Cross-Sectional Analysis of Acne Treatments on YouTube,
Journal of the American Academy of Dermatology,
2021,ISSN 0190-9622,
https://doi.org/10.1016/j.jaad.2021.03.053.
The information on FightAcne.com is provided for educational purposes only, and is in no way intended to diagnose, cure, or treat any medical or other condition. Always seek the advice of your physician or other qualified health and ask your doctor any questions you may have regarding a medical condition. In addition to all other limitations and disclaimers in this agreement, service provider and its third party providers disclaim any liability or loss in connection with the content provided on this website.