FightAcne.com Interview with:
Dr. Linda Stein Gold MD
Director, Dermatology Clinical Research
Henry Ford Health System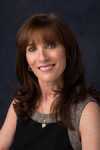 Dr. Stein Gold: Patients of color have an increased risk of acne and inflammation-related sequalae, including post-inflammatory hyperpigmentation (PIH) associated with acne resolution or irritation from treatment. Traditional topical retinoids, such as tazarotene, treat acne by inhibiting multiple inflammatory pathways and normalizing desquamation. However, skin irritation and other skin reactions may limit the use of some tazarotene gel and cream formulations. However, ARAZLO, a low dose tazarotene 0.045% lotion approved in 2020 utilizes polymeric emulsion technology, which makes it a highly spreadable lotion that allows for efficient delivery of tazarotene into dermal layers while reducing the potential for skin irritation.
In two phase 3, double-blind, 12-week studies, participants with moderate-to-severe acne were randomized 1:1 to tazarotene 0.045% lotion or vehicle lotion. This pooled, post hoc analysis included subsets of participants segmented by white or black race. Coprimary endpoints were inflammatory/noninflammatory lesion counts and treatment success, which was defined by at least a 2-grade reduction from baseline in the Evaluator's Global Severity Score (EGSS) and an EGSS that was "clear" or "almost clear." Treatment-emergent adverse events (TEAEs) and cutaneous safety and tolerability were also evaluated.
Continue reading