FightAcne.com Interview with:
Prof. Miriam Santer
Professor of Primary Care Research
Primary Care Research Centre
School of Primary Care, Population Sciences and Medical Education (PPM)
Faculty of Medicine
University of Southampton, Southampton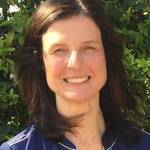 FightAcne.com: What is the background for this study?
Response: Spironolactone has been used for the treatment of acne in women for many years, but with surprisingly little evidence from randomised trials regarding its effectiveness. This lack of evidence meant that, although it was in some national prescribing guidelines, it wasn't in most guidelines, leading to uncertainty amongst prescribers and frustration for women trying to access this treatment.
FightAcne.com: What are the main findings?
Response:  410 women took part in the trial, of whom 201 were randomly assigned to take spironolactone and 209 were given placebo (dummy pill). Acne scores improved in both groups but improved more in the spironolactone group at 12weeks, with even greater effects at 24 weeks.
When asked whether their skin had improved, 71% of people in the spironolactone group said it had, compared with 43% on placebo.
FightAcne.com: What should readers take away from your report?
Response: Not only is spironolactone effective for acne, but this study showed that reported side effects were similar for women on spironolactone to those on placebo.
It is also important to note that women in this trial were allowed to continue using their usual topical treatments, so we know that spironolactone works well with a topical treatment, but we don't yet know how well it works if used on its own.
FightAcne.com: What recommendations do you have for future research as a results of this study?
Response: There is concern in many countries about the number of long courses of antibiotics being prescribed for acne. It would be really useful to know whether spironolactone is as effective as oral antibiotics for this condition, and our study doesn't answer this question because we compared it with placebo only. Fortunately, there are two ongoing trials in the US and in France which compare spironolactone with oral antibiotics.
No disclosures
Citation:
Santer M, Lawrence M, Renz S, Eminton Z, Stuart B, Sach T H et al. Effectiveness of spironolactone for women with acne vulgaris (SAFA) in England and Wales: pragmatic, multicentre, phase 3, double blind, randomised controlled trial BMJ 2023; 381 :e074349 doi:10.1136/bmj-2022-074349
https://www.bmj.com/content/381/bmj-2022-074349
The information on FightAcne.com.com is provided for educational purposes only, and is in no way intended to diagnose, cure, or treat any medical or other condition. Always seek the advice of your physician or other qualified health and ask your doctor any questions you may have regarding a medical condition. In addition to all other limitations and disclaimers in this agreement, service provider and its third party providers disclaim any liability or loss in connection with the content provided on this website.