FightAcne.com Interview with:
Roopal V Kundu, MD
Associate Dean for Admissions
Jacob R. Suker, MD, Professor of Medical Education
Professor of Dermatology (Medical Dermatology and Medical Education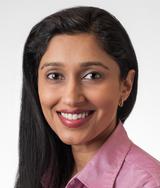 FightAcne.com: What is the background for this study? What is 'colorism"
Response: The study stemmed from patient interactions in clinics where some patients were coming in requesting to lighten their skin. In trying to understand this better, we learned that colorism – a type of shadeism – in which people of a certain ethnic group are treated differently based on their darker skin color – was a psychosocial and socio-cultural factor effecting skin tone preferences.
FightAcne.com: What are the main findings? What are the msot concerning ingredients?
This reinforced our understanding that skin lightening is prevalent in the US, and identified colorism as one of the potential reasons for this increased prevalence amongst skin of color patients..
The most concerning ingredients are the ones that we may not know are contained in a product. Previous research has identified the use of high potency topical steroids and mercurial in bleaching products bought online or in local community stores that are often unregulated (not at large chain grocery stores or via prescription).
FightAcne.com: What should readers take away from your report?
Response: Recognizing the importance of cultural mindfulness for clinicians as they address skin tone and pigmentary concerns especially amongst SOC patients. There are historical and sociocultural motivation for skin lightening and identifying these patient preferences and believes can lead to stronger patient-clinical relationships and improved care
FightAcne.com: What recommendations do you have for future research as a results of this study?
Response: As for most studies, having a larger study population that spans different identities would make the findings more robust and allow us to understand some inter-group differences. We are trying to look at some specific subpopulations to better understand effects of colorism on skin care habits
Any disclosures? No relevant personal financial disclosures to this research. I am a principal investigator at Northwestern University Feinberg School of Medicine.
Citation:
Daftary K, Poondru S, Patel N, Shramuk M, Muhammad L, Kundu RV. Colorism attitudes and use of skin lightening agents in the United States. Int J Womens Dermatol. 2023 Jul 13;9(3):e092. doi: 10.1097/JW9.0000000000000092. PMID: 37457383; PMCID: PMC10344531.
https://www.ncbi.nlm.nih.gov/pmc/articles/PMC10344531/
The information on FightAcne.com.com is provided for educational purposes only, and is in no way intended to diagnose, cure, or treat any medical or other condition. Always seek the advice of your physician or other qualified health and ask your doctor any questions you may have regarding a medical condition. In addition to all other limitations and disclaimers in this agreement, service provider and its third party providers disclaim any liability or loss in connection with the content provided on this website.