Jonathan S. Dosik, MD
Principal Investigator
TKL Research, Inc.
Fair Lawn, New Jersey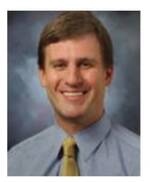 FightAcne.com: What is the background for this study?
Response: Bacterial biofilms are communities of bacteria that adhere to a wide variety of surfaces, held together by polymer matrices composed of polysaccharides, secreted proteins, and extracellular DNA.  Biofilms may penetrate into the sebum and act as an adhesive, promoting formation of microcomedones.  On the skin, bacteria adhere to the surface of the pilosebaceous unit, secreting a protective physical polysaccharide barrier which provides resistance to antimicrobial therapies. Resistance to conventional antimicrobial treatment is not only due to the physical barrier created by the rapidly established biofilm, but also the expression of hundreds of new proteins.  These proteins facilitate biofilm development by enabling bacterial surface attachment as well as clustering and secretion of extracellular polysaccharides.
Next Science, LLC. has developed acne cream products with formulations based on a material science approach which target both the biofilm and the bacteria entrenched within. This novel biofilm eradicating technology attacks biofilms in three ways:
Breaks the ionic bridges that hold the biofilm together,
Solubilizes the individual polymers, exposing the bacteria,
Directly kills bacteria by cell lysis.
FightAcne.com: What are the main findings?
Response: After 24-weeks of use, volunteer subjects treated with the biofilm disrupting agent (Next Science acne cream 2x) had a significantly greater improvement in the appearance of acne, as measured by an Investigator's Global Assessment, compared to those treated with 2.5% benzoyl peroxide (BPO) gel. Based on dermatologic assessments, the biofilm disrupting agents (Next Science acne cream 2x, Next Science acne cream 1x, and Next Science acne cream without salicylic acid) were associated with less erythema and dryness compared to 2.5% BPO gel.
FightAcne.com: What should readers take away from your report?
Response: Next Science acne cream 2x and Next Science acne cream 1x provided equivalent efficacy to 2.5% BPO gel with less of the adverse effects commonly associated with BPO such as erythema and dryness.  Both the Next Science cream without salicylic acid and the placebo control displayed mild improvements to acne symptoms over the course of the 24-week study. 
FightAcne.com: What recommendations do you have for future research?
Response: Biofilm disrupting agents may be a promising avenue for future research to reduce acne without the dryness and irritation associated with salicylic acid.
Disclosures:
Drs. Marshall-Hudson, Tuley, and Dosik and Ms. Damstra are employees of TKL Research, Inc. in Fair Lawn, New Jersey. Dr. Myntti, Ms. Porral, and Ms. Palomo are employees of Next Science, LLC. in Jacksonville, Florida. The study was funded by Next Science, LLC.
Citation:
Marshall-Hudson A, Tuley M, Damstra M, Dosik JS, Myntti MF, Porral D, Palomo J. A 6-month, Multi-center, Double-blind, Controlled Study to Evaluate the Effect of a Biofilm Disrupting Acne Cream on Mild-to-Moderate Facial Acne in Female Volunteer Subjects. J Clin Aesthet Dermatol. 2023 Apr;16(4):43-52. PMID: 37077927; PMCID: PMC10110293.
The information on FightAcne.com is provided for educational purposes only, and is in no way intended to diagnose, cure, or treat any medical or other condition. Always seek the advice of your physician or other qualified health and ask your doctor any questions you may have regarding a medical condition. In addition to all other limitations and disclaimers in this agreement, service provider and its third party providers disclaim any liability or loss in connection with the content provided on this website.