FightAcne.com Interview with:
John S. Barbieri MD MBA
University of Pennsylvania
Philadelphia, PA 19104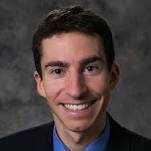 FightAcne.com: What is the background for this study?
Response: Spironolactone is used off-label for the treatment of acne in women. However, data on its effectiveness is limited to small trials and retrospective studies that often use subjective, qualitative outcomes. As a result, we sought to characterize the effectiveness of spironolactone for acne in routine clinical practice, using objective, quantitative outcomes such as the Comprehensive Acne Severity Scale. We also evaluated acne both on the face and also on the chest and back.
FightAcne.com: What are the main findings?
Response: We found that spironolactone is effective for both acne on the face as well as for acne on the chest and back. Similar to prior studies, we found that spironolactone can take a few months to reach peak effectiveness, so patience is importance when starting treatment with spironolactone. We found that doses 100mg/day or higher tended to be better than lower doses. 
Continue reading