FightAcne.com Interview with:
Mohamed L. Elsaie, MD
Senator at the Egyptian Senate
Professor of Dermatology, NRC, Egypt
Fellow of the University of Miami; USA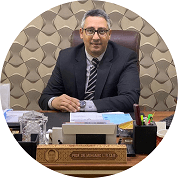 FightAcne.com: What is the background for this study?
Response: Post acne scars following sebaceous injury and abnormal wound healing during the course of acne is a prevalent and challenging to treat condition To evaluate microneedling by dermapen with topical vitamin C versus microneedling with topical insulin in treating atrophic post-acne scars.

A split-face comparative study included 30 subjects with atrophic post-acne scars. Human insulin was topically applied to the left side of the face and on the right side, vitamin C serum was applied.