FightAcne.com Interview with:
Erica Dommasch, MD, MPH
Department of Dermatology
Assistant Professor
Harvard Medical School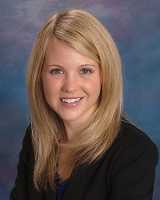 FightAcne.com: What is the background for this study?
Response: Prior studies have suggested that testosterone use among transgender/gender minority patients may be linked to the development of acne, but they have been limited by small patient populations and have had varying conclusions. Acne can be a debilitating condition for many patients but may be especially harmful for transgender patients who already experience stigma and discrimination.
FightAcne.com: What are the main findings?
Response: We conducted a large, retrospective cohort study including 988 transgender patients who newly initiated testosterone to examine the incidence and predictors of acne in this population.

We found that after 2 years, 25% of these patients developed a new diagnosis of acne.  This risk was highest among the youngest age group in our study (age 18 to 20.75 years), with 29.6% of these patients developing acne over 2 years.