FightAcne.com Interview with:
John S. Barbieri, M.D., M.B.A.
University of Pennsylvania Perelman School of Medicine
Philadelphia
Now practicing at: Brigham and Women's Hospital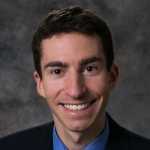 FightAcne.com: What is the background for this study?
Response: Nearly 50% of women experience acne in their 20s and 35% experience acne in their 30s. While several qualitative studies have examined acne in adolescence, the lived experience of adult female acne has not been explored in detail.

As a result, we conducted a series of semi-structured interviews among 50 adult women with acne to examine the lived experience of adult acne and its treatment.
Continue reading