FightAcne.com Interview with:
Miesha Merati, DO, FAAD
The Parker Skin and Aesthetic Clinic
Beachwood, Ohio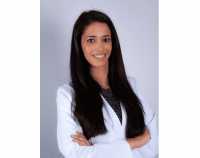 FightAcne.com: Would you briefly explain the microneedling procedure and what it is used for?
Response: Microneedling has gained popularity over the recent years due to its accessibility, relative ease of use, and impressive results for a variety of skin concerns including scar remodeling, pigmentary disorders, alopecia, acne, rejuvenation and rhytide reduction. It is a minimally invasive procedure that uses a device with needles ranging from 0.5 to 3mm in length that puncture the epidermis, and sometimes the dermis in a controlled fashion. Penetration of the skin allows for the release of growth factors, collagen, elastin, and dermal drug delivery. Microneedling exists in many forms, including the roller device, dermastamp, automated pen, and fractional radiofrequency.
Continue reading